What happens when we completely run out of ideas for pictures? When every iteration of an Avedon, Sander or Atget has been made? When every conceivable process and filter has been tried? Instead of well-made you get popular or infamous. You get book deals for blogs that scan sandwiches, that have disgusting fattening food pictures and run unflattering pictures of people who shop at Walmart.
Seth Godin wrote about this recently when talking about books that are cultural touchstones:
We can probably all agree that more than half of the culturally important cookbooks printed on paper have already been printed. From the Joy of Cooking to Julia Child to The Thrill of the Grill, there are some essential cookbooks that have laid a foundation for most that followed. Now that the original cookbook market has been decimated by TV, by free recipes online and by the growth of the ios app, it's hard for me to imagine the pile of cookbook titles that millions read and trust to dramatically increase in size.
Similarly with photography, the culturally significant pictures are replaced with anything that reaches lots of people. That's why something like this makes sense:
The POWERHOUSE Arena presents: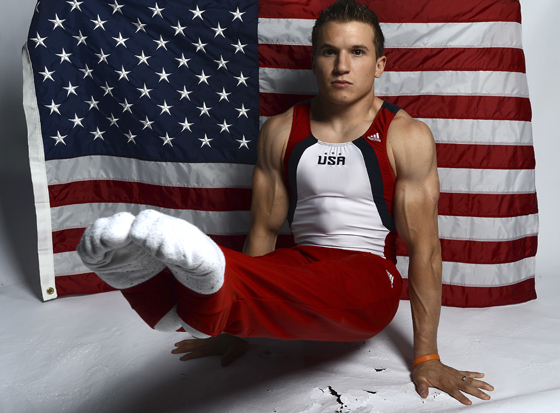 Jonathan Horton of the US Olympic Gymnastics team (Joe Klamar/AFP/Getty Images)

FOR IMMEDIATE RELEASE

The POWERHOUSE Arena is proud to present Olympic Portraits by award-winning Agence France-Presse photographer, Joe Klamar. The exhibition consists of color portraits shot by Klamar at a Dallas, Texas hotel during the U.S. Olympic Committee's Media Summit this May.

Many of the photographs were first met with harsh criticism from a bevy of news sites and photo blogs quick to highlight the images' alleged defects—citing the off-hand poses, the stressed lighting, the scarred backdrops—and labeled the work an affront to the elite status of the American Olympic athletic team.

Such criticisms miss the work's powerful and nuanced compositions and display of personality. Here we see real individuals at the peak of their athletic career in ordinary and impromptu poses, sometimes playful, some quite intense, in an unplanned setting. You will not see world-class athletes like this anywhere.

The POWERHOUSE Arena is proud to bring these images to a U.S. audience starting July 27 to coincide with the 2012 Olympics in London.

Exhibition dates: July 27 – September 4